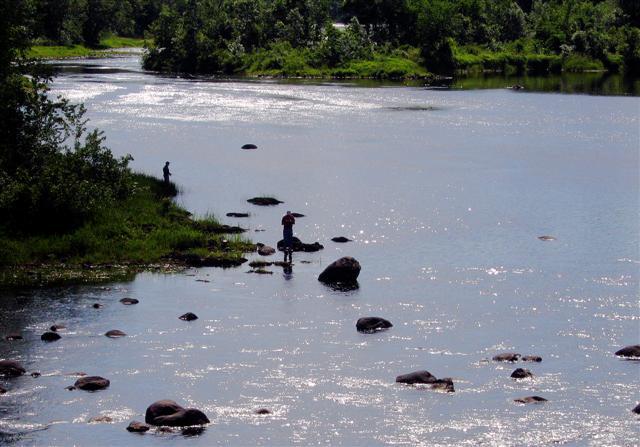 Jack and Steve fishing from the shore in the Mattawamkeag River.
We caught a number of nice bass here and in the Penobscot River.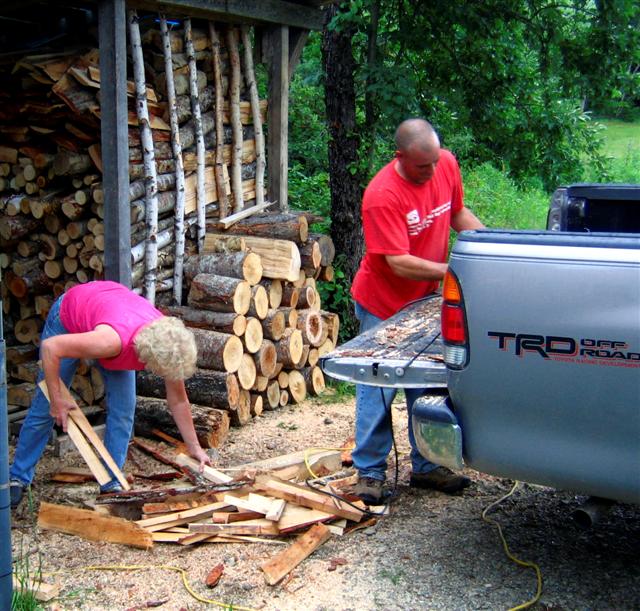 Bob and Jackie take a break from their 'life of leisure' to get some firewood and kindling ready for next winter.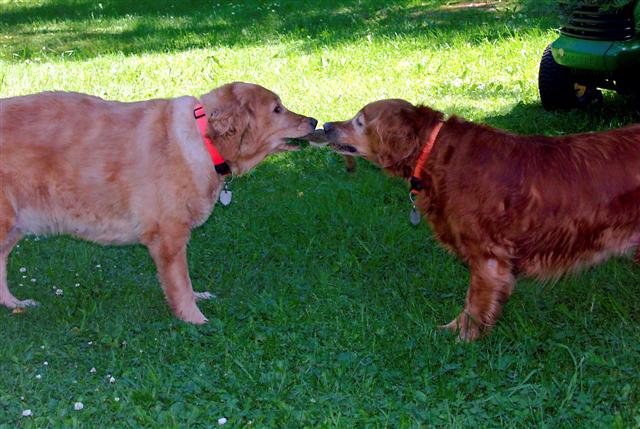 Brandy, on the left, and Bailey have a tug-o-war over a red squirrel.
They are pests that get into the house and attic, so Jackie shoots them when Bailey lets her know there
is one in a tree by the house. The dog will sit at the base of a tree for hours until Jackie gets the 22 rifle.
Back to: Gene's Home Page