In June 2011 my brother, Jack,
friends, Bill, Art and I went up to Maine for a fishing trip at Molunkus Lake.
We had a great trip, caught a few fish, the weather was good,
and the owners of Harry's Lodge, Jackie and
Bob Paasch did their usual great job to see that we were comfortable and well fed.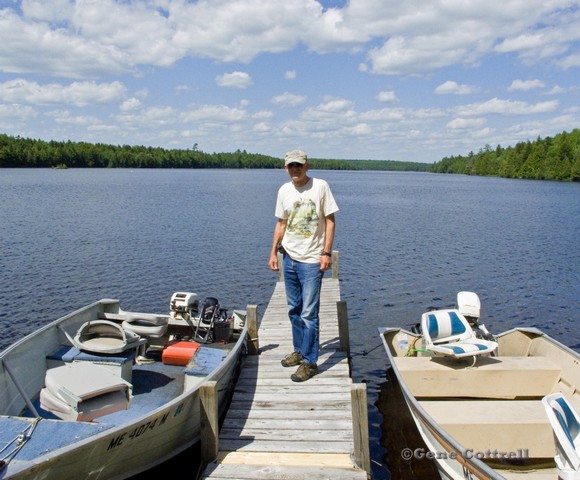 The dock on Molunkus Lake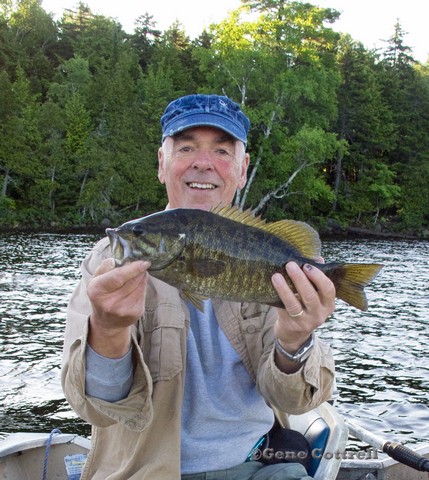 A typical Molunkus lake bass.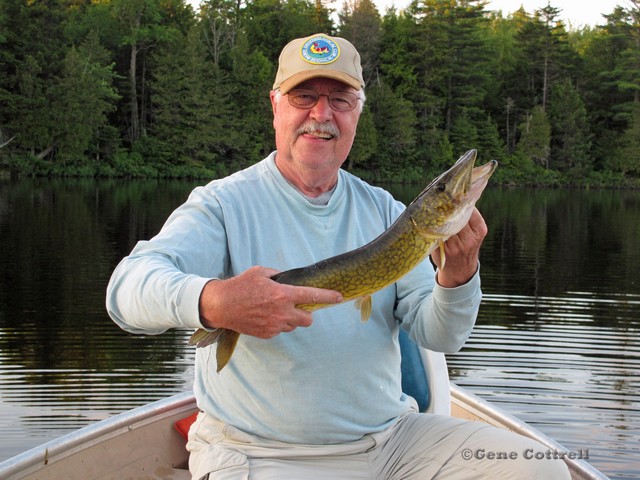 Art with a nice pickerel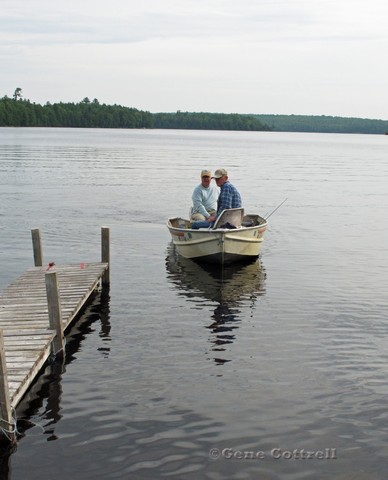 Art and Bill come in for breakfast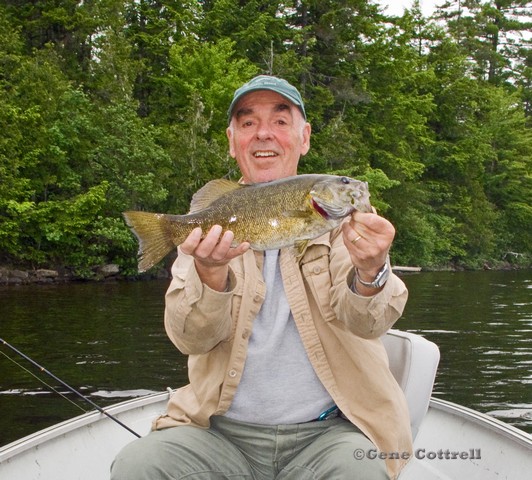 A nice Molunkus Bronzeback!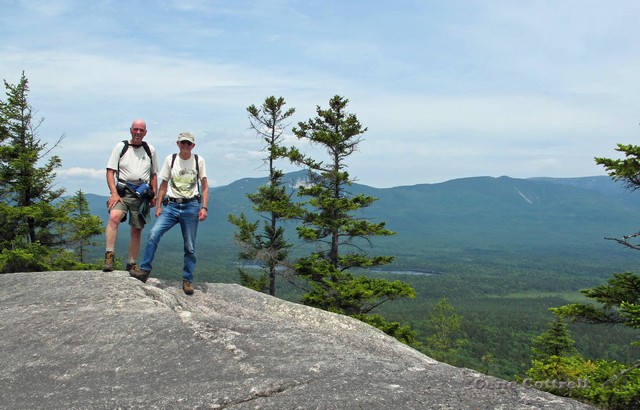 On Tuesday, Bill and I went to Baxter Park and hiked the 6 miles (round trip) to the summit of Sentinel Mtn.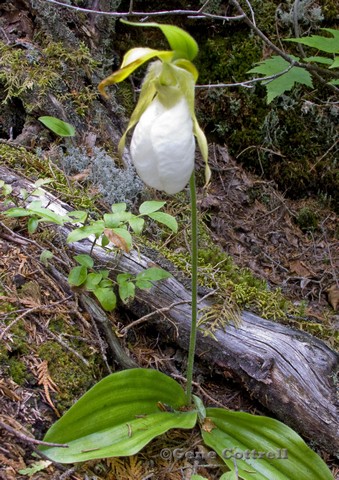 A pretty white moccosin flower along the trail to Sentinel Mtn.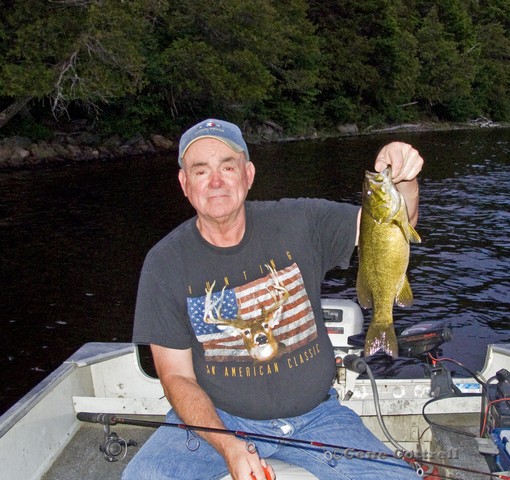 Jack hooked this Bronzeback one evening.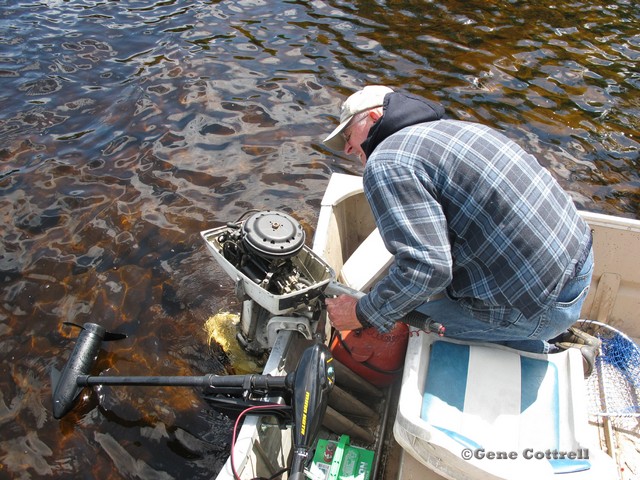 Leave that alone!! You don't know nothin' about machinery!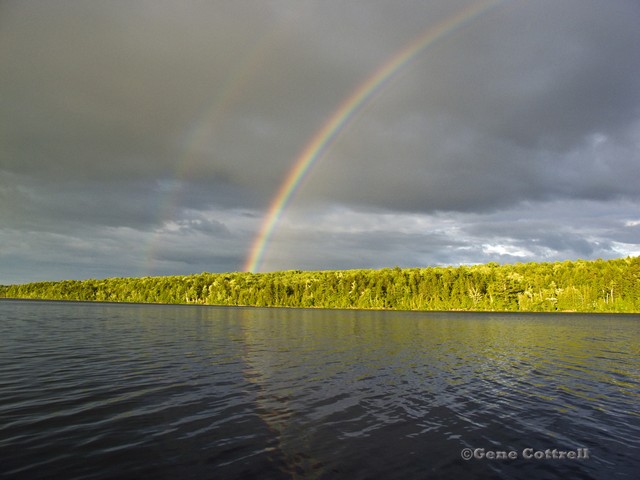 A beautiful, double rainbow at sunset.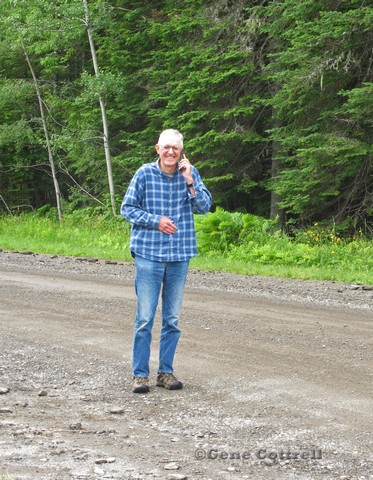 Poor cell reception forced us to stand in the road to make a call.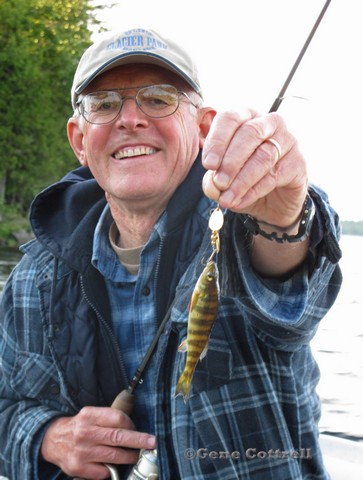 This yellow perch had eyes bigger than it's stomach.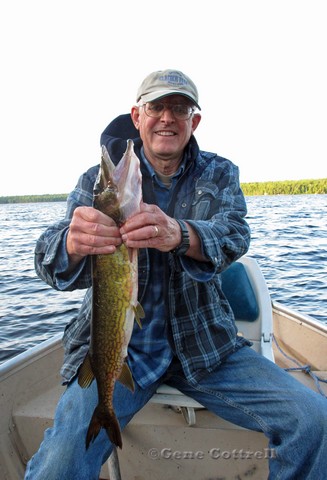 Bill caught the largest pickerel I've seen on the lake.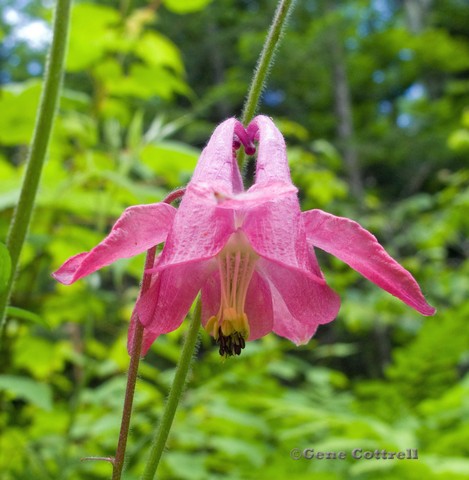 The columbine was blooming. They're more pink up there than the ones in New Jersey.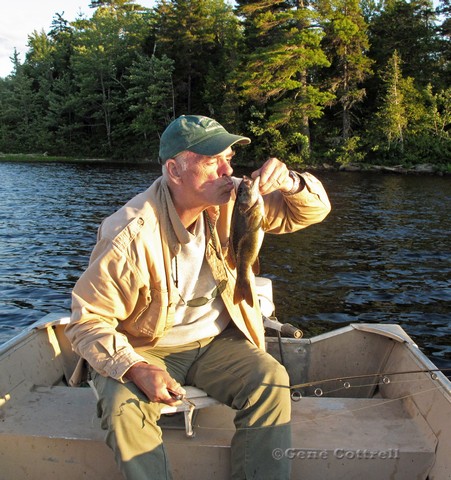 Gotta love those Molunkus small mouths!
Sitemap
Gene's Home Page
-
Cross country bike trip
-
Costa Rica
-
Hiking Sedona
-
Mail boxes
-
Wildflowers
Saranac Lake
-
Fohr
-
Hawaii
-
Dude Ranch
-
Maine Fishing
-
Nature Photos