Gene's Photos
Chris & Ellen Visit
(Last modified: 10/1/2016)

Not all who wander are lost.
Below are some some of the most recent photos I've taken of the family (mostly grandkids) or activities Pat and I have been involved in. If you're here, it's most likely that I sent you an e-mail referring you to this site. My plan is to only put temporary photos here and to remove the old ones when new ones are posted.
Chris and Ellen Oldsen visited us, arriving on Sept 23, 2016 from the Island of Fohr, Germany. They stayed with us until October 1st. During their visit, we visited with relatives and spent a day traveling to New York City for a visit of the 9-11 memorial and views from 1-World Trade Center.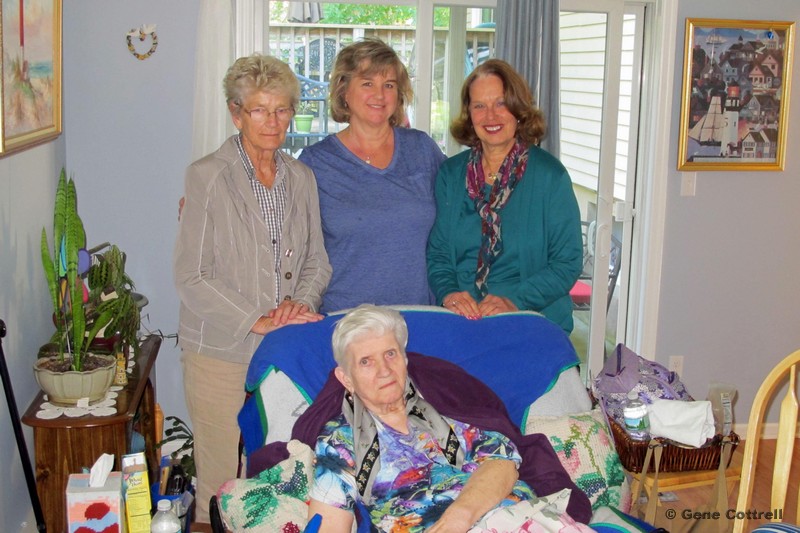 On Sunday we visited with Inge Frudden at her daughter, Eleanor's home.
Back - Ellen, Eleanor, and Pat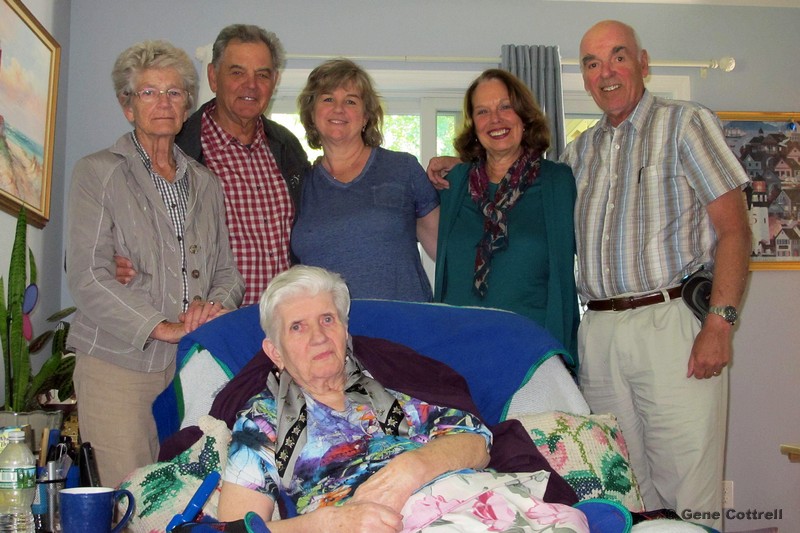 Ellen, Chris, Eleanor, Pat, and Gene with Inge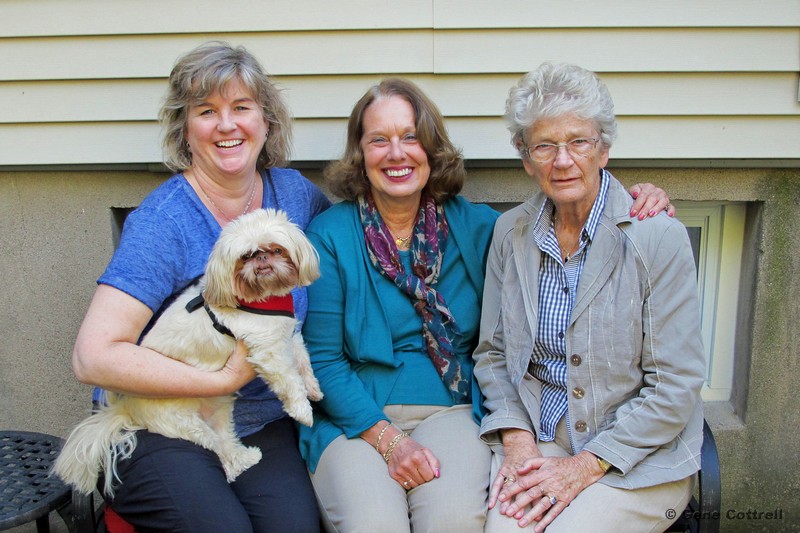 Cousins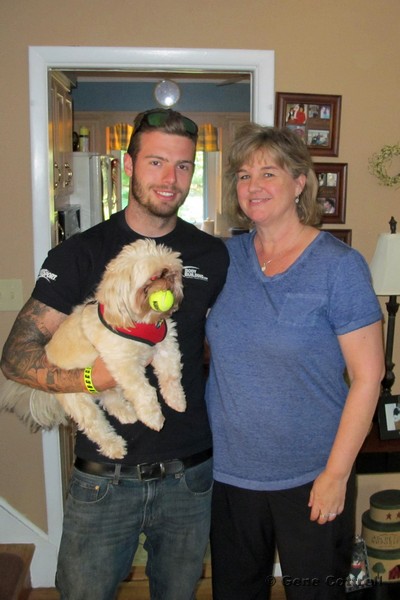 Eleanor with her son, Troy.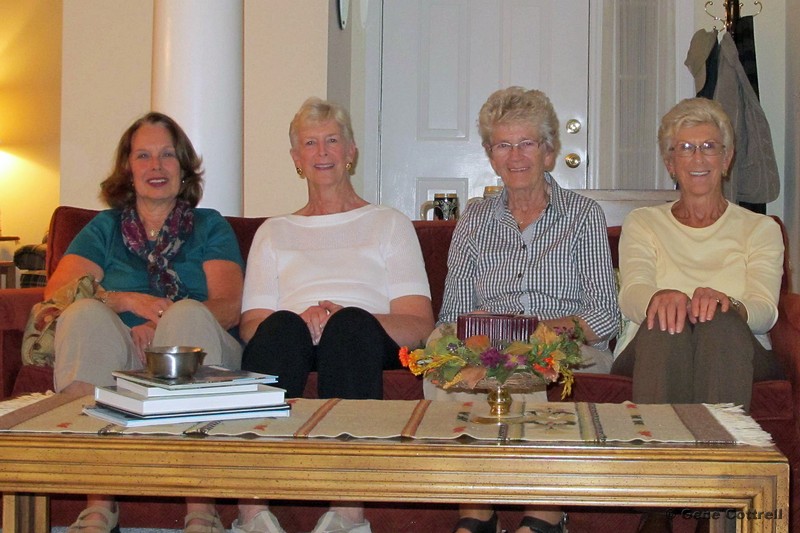 After our visit with Inge and Eleanor, we went to Ramsey for dinner at Fred and Marian's. Marian's siter, Inge also joined us.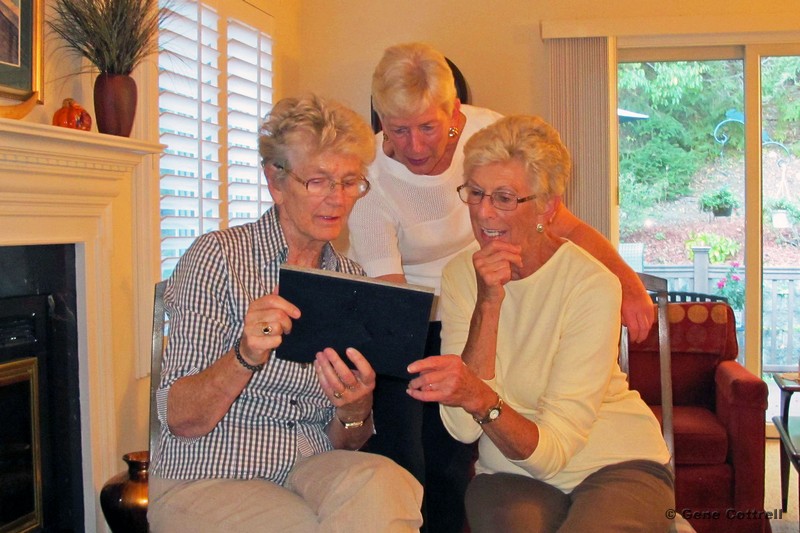 Some kibitzing over an old family photo.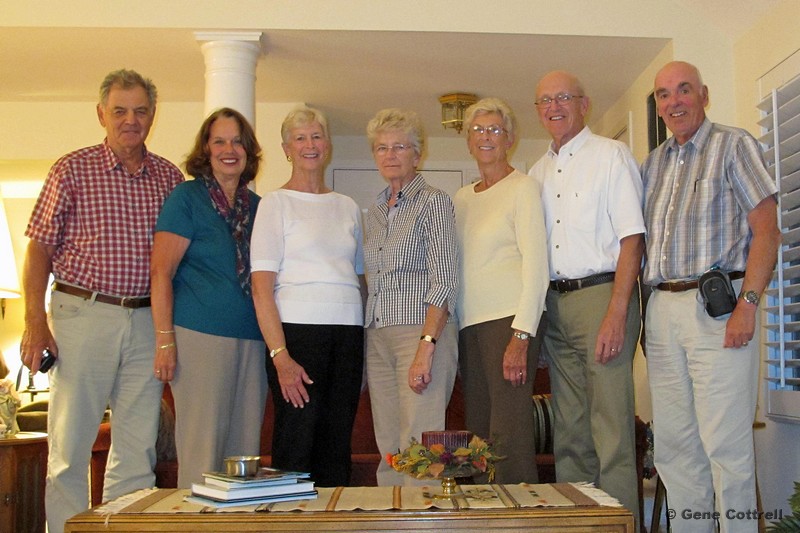 The cousins allowed Chris, Fred and me to join in this photo.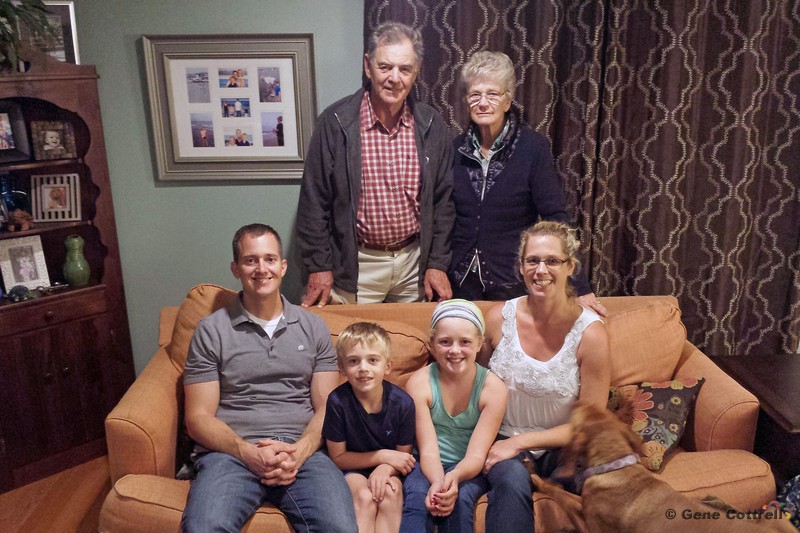 On Monday afternoon we drove out to Sellersville, PA to visit Lori, Kevin and the kids.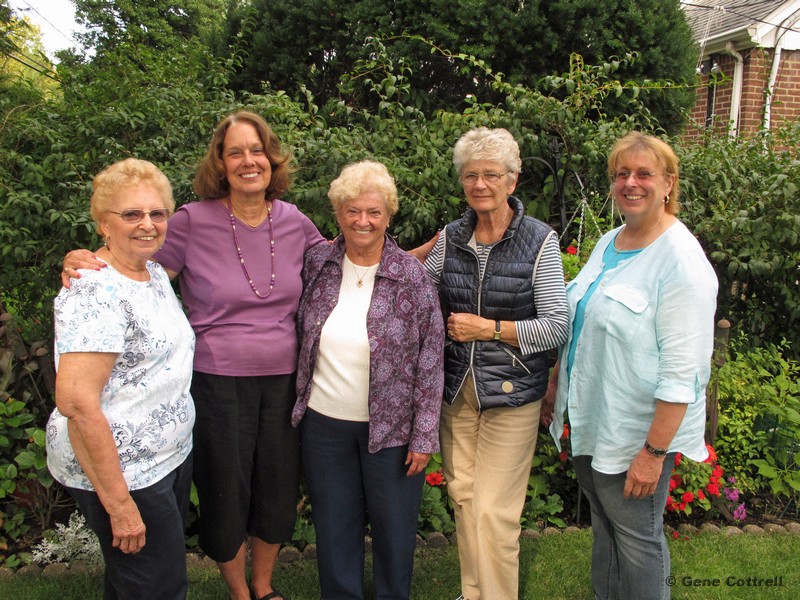 On Tuesday, we went out to Long Island for lunch at Marian Farber's house in Stewart Manor.
Harald and Eleanor Lorenzen also came for lunch.
L-R Marian, Pat, Eleanor, Ellen and Marian's daughter, Ellen.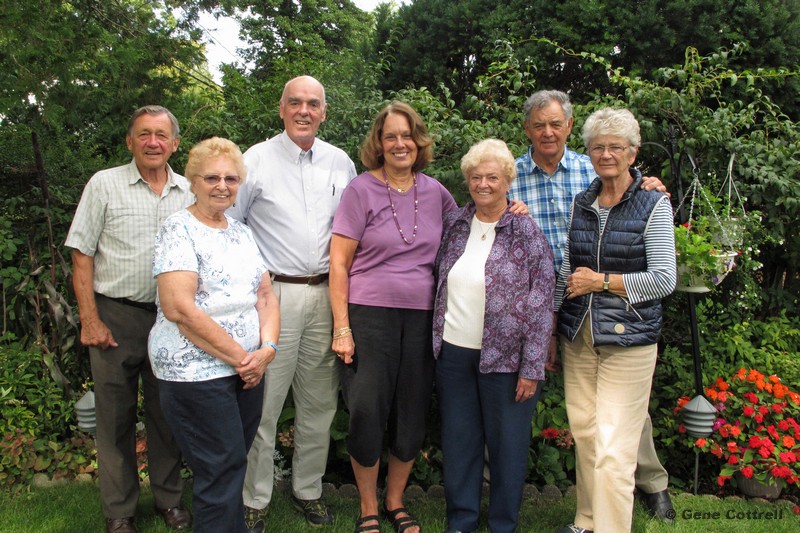 The cousins with Harald, me, and Chris.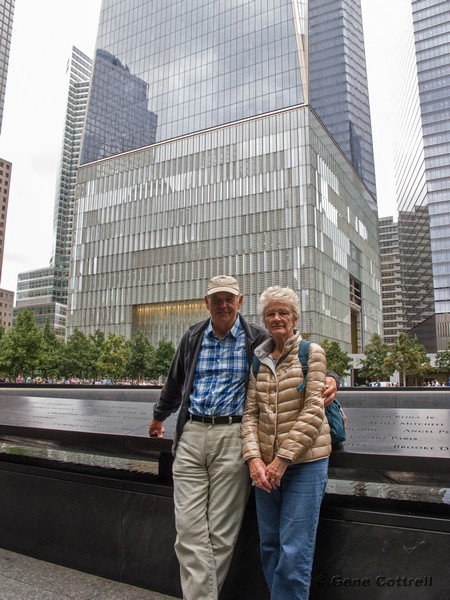 Chris and Ellen at the 9-11 Memorial Pool.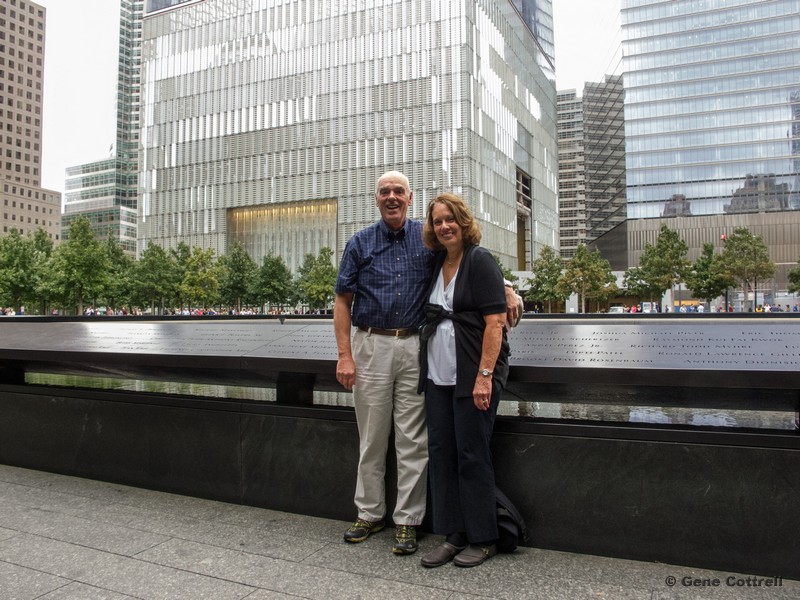 Pat and me.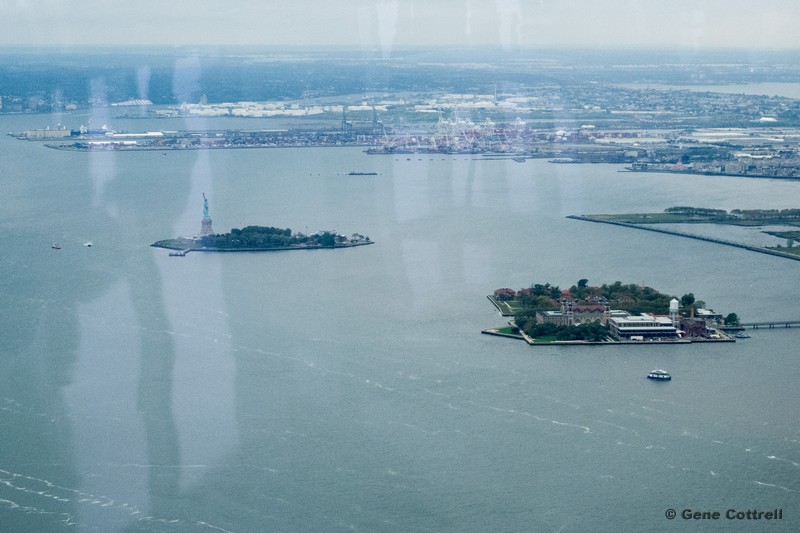 A view of New York Harbor (Statue of Liberty and Ellis Island) from the top of WTC-1