Saranac Lake Winter Carnival 2008
In 2001, I bicycled across the country with Chuck and Karen Brumley, who were among a group of about 35 cyclists. They are from Saranac Lake, NY and we've stayed in touch since the bike trip. Chuck has often mentioned their winter carnival and I promised myself to get up there to personally see Chuck perform in the parade with his group - "The Amazing Trombone Trio". Well I finally made it and I was not disappointed. This year the theme was "Hooray for Hollywood", so the paraders had to use that theme for their costumes.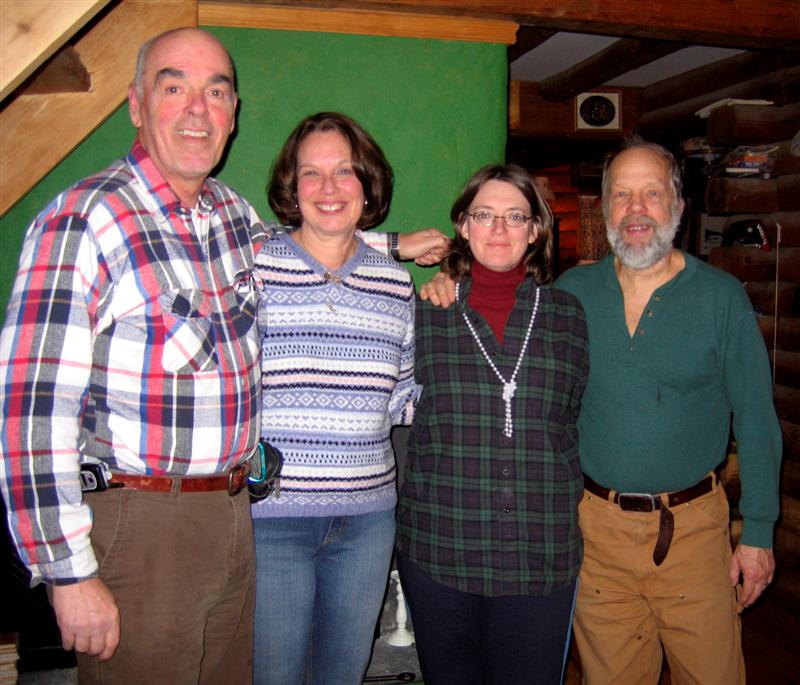 Me, Pat, Karen and Chuck.
Each year, an ice castle is constructed using the ice from Lake Flower.
(sorry about the poor photo, but it was taken handheld with a 5 second exposure)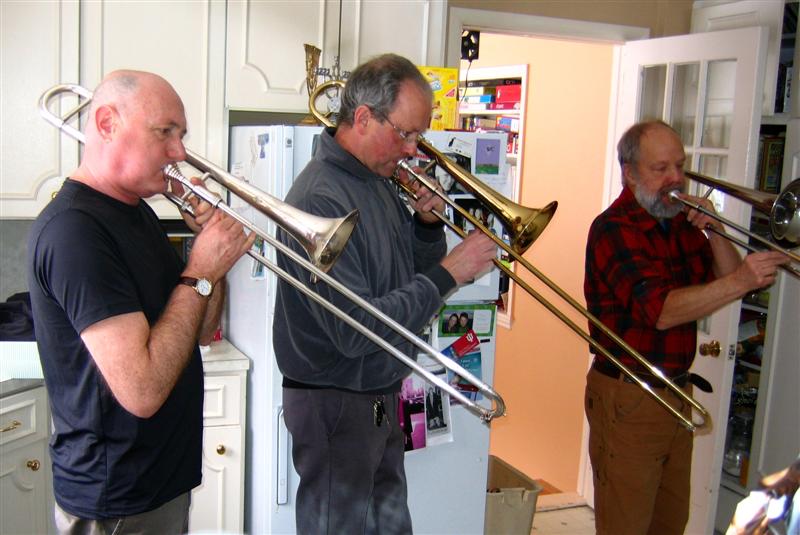 Steve, Bruce and Chuck, "The Amazing Trombone Trio" practices before the big event.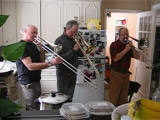 Click on this photo to see and hear a clip the trio. (9.7MB file)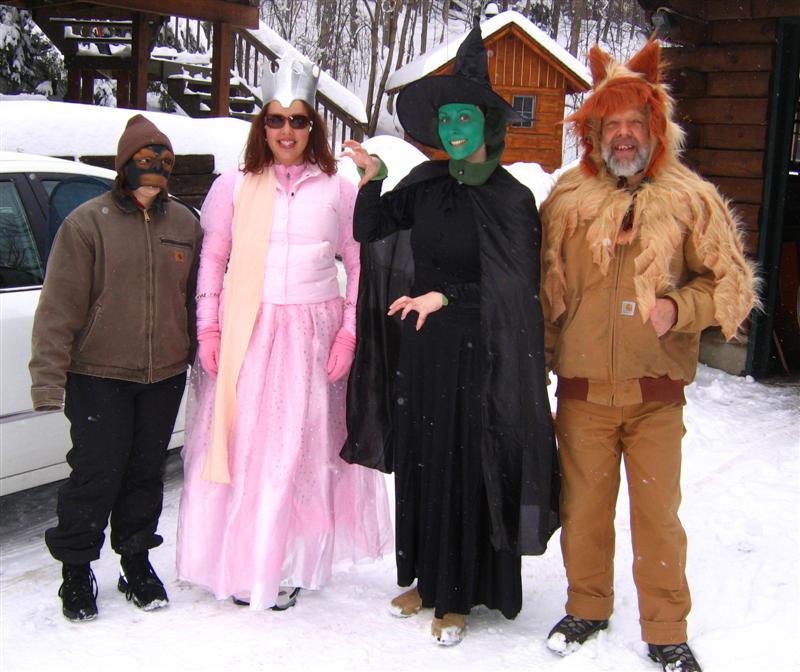 Chuck's group portrayed their version of "The Wizard Of Oz" which included a winged monkey, the good witch, Glinda, the wicked witch from the west, the tin man, the scarecrow and the cowardly lion. They also had a large puppet representing Dorothy.
Above are L-R: Amanda, Amy, Andrea and Chuck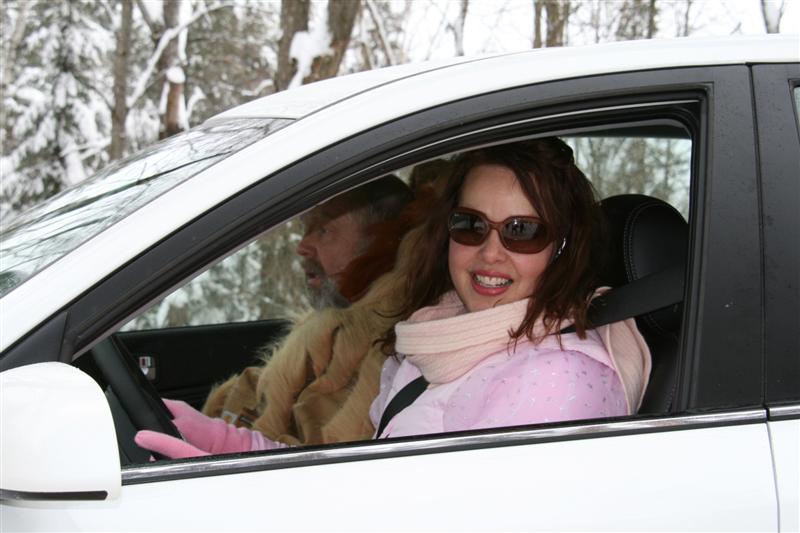 The good witch, Glinda, chauffeurs the Cowardly Lion to the parade.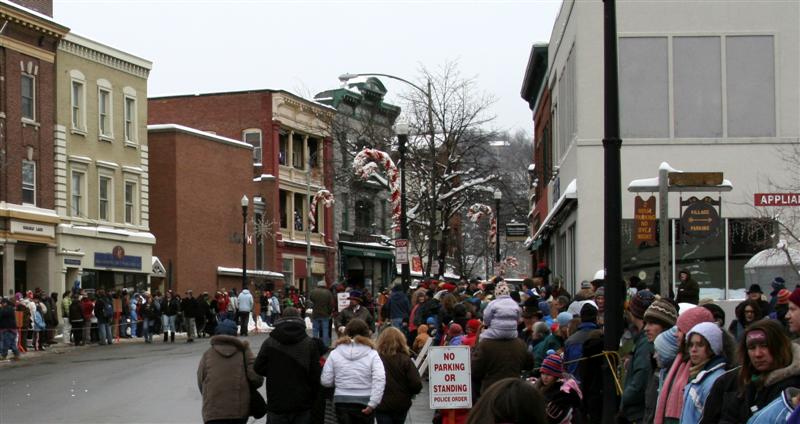 The crowds begin to line the streets in anticipation.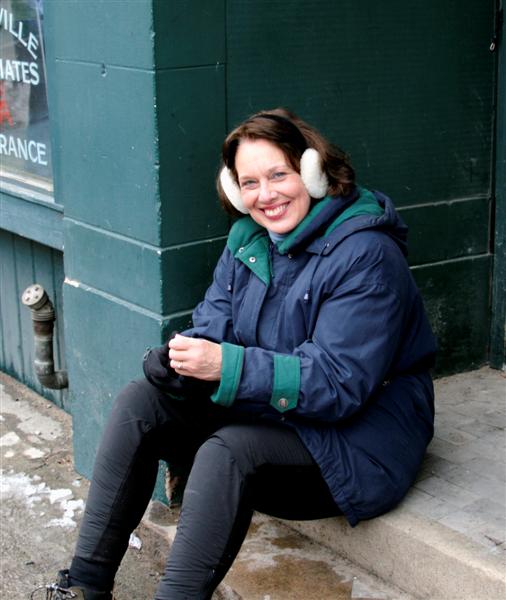 Pat finds a comfortable spot to await the start of the parade.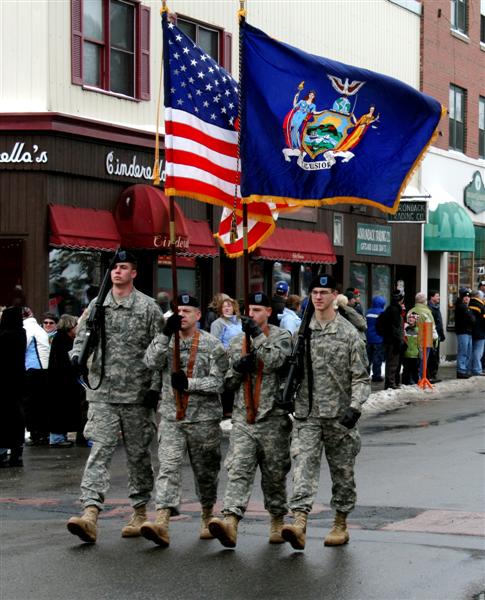 Here comes the color guard, leading the parade.




A few of the parade participants.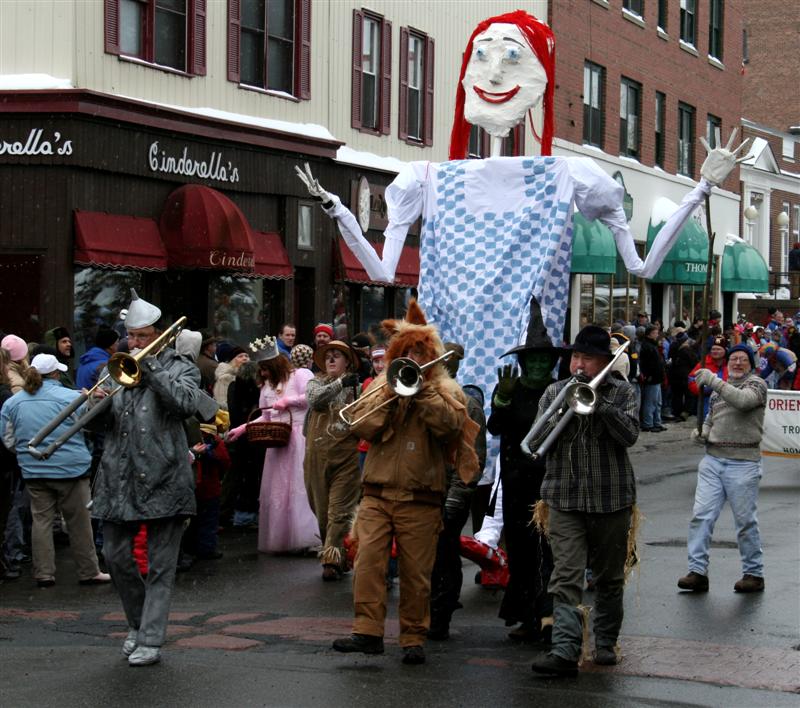 Here comes Dorothy and her friends!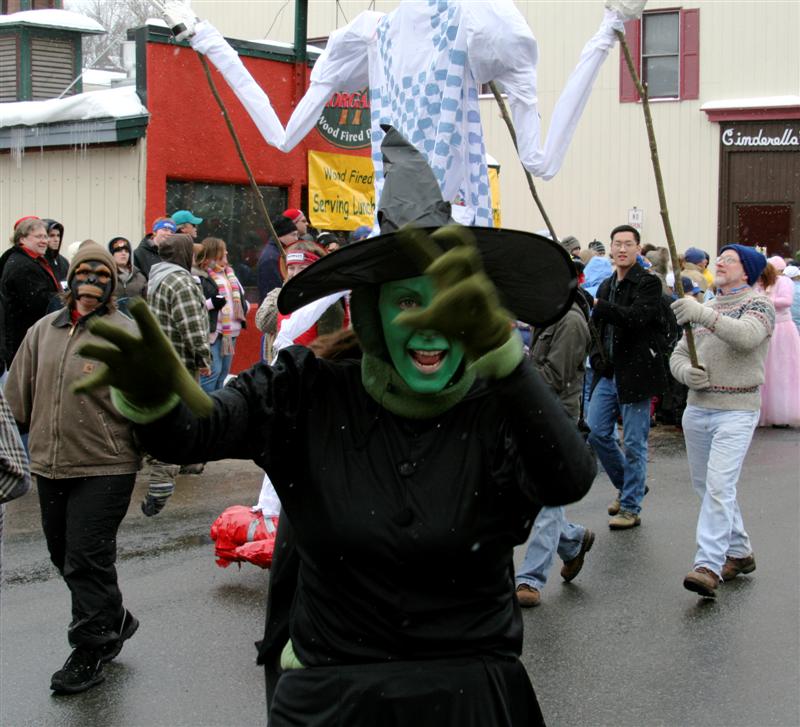 A Wicked Witch attack.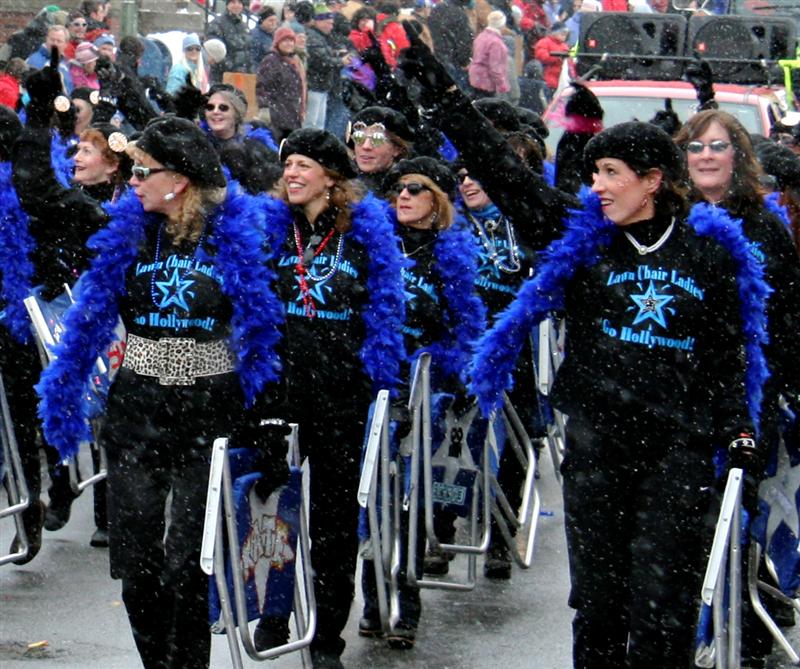 The Lawnchair Ladies please the crowd. About 30 women dance to up-beat music, using their lawnchairs as percussion intruments and waving them in the air in time with the music. A real crowd favorite - Chuck says they win a prize every year for their efforts.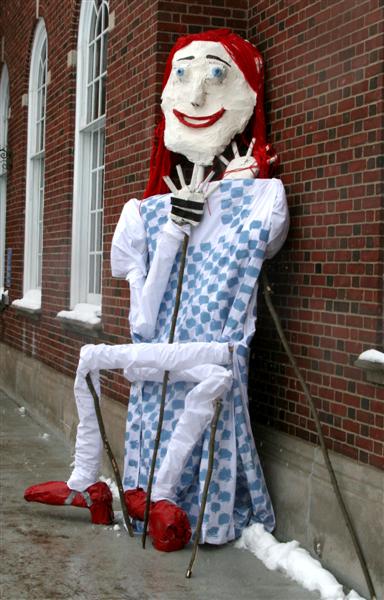 The parade is over and Dorothy gets a deserved rest.