Fishing Molunkus Lake 2010

In June 2010 my brother, Jack, brother-in-law, Steve,
friends,
Bill, Art and I went up to Maine for a fishing trip at Molunkus Lake.
We had a great trip, caught a few fish, the weather was good, though
it rained all day Thurssday, and the owners of Harry's Lodge, Jackie and
Bob Paasch did their usual great job to see that we were comfortable.

Jack works his lure on a beautiful day on Molunkus Lake.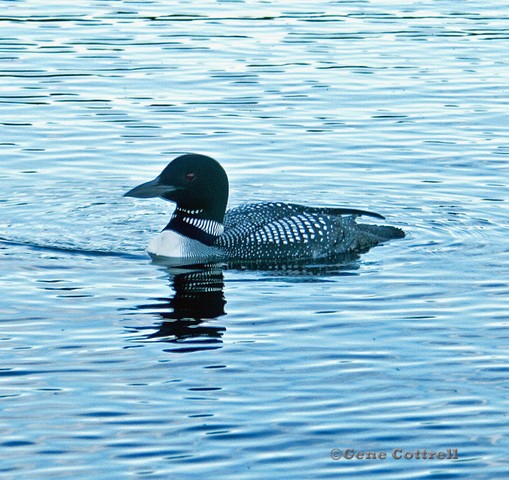 We saw loons each time we went out. We also saw a pair of eagles every day and a juvenile eagle.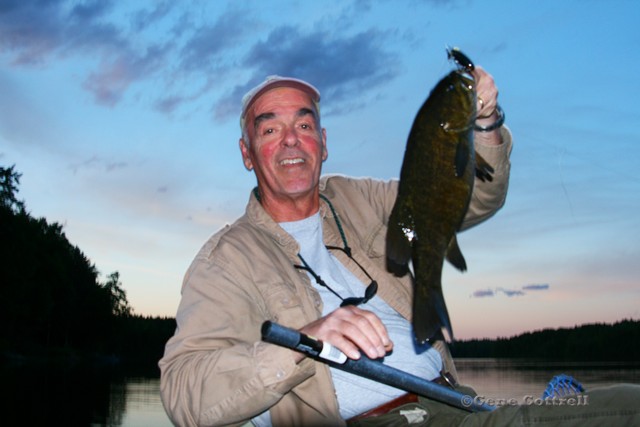 One of the nice bass we caught - though the average was much smaller this year than usual.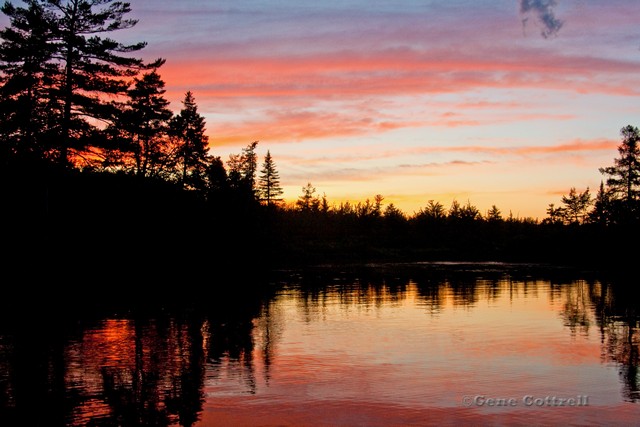 Most evenings, we had beautiful sunsets on the lake.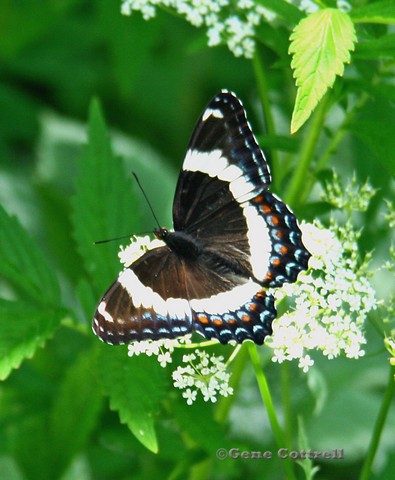 This white admiral butterfly was flitting around Jackie's garden.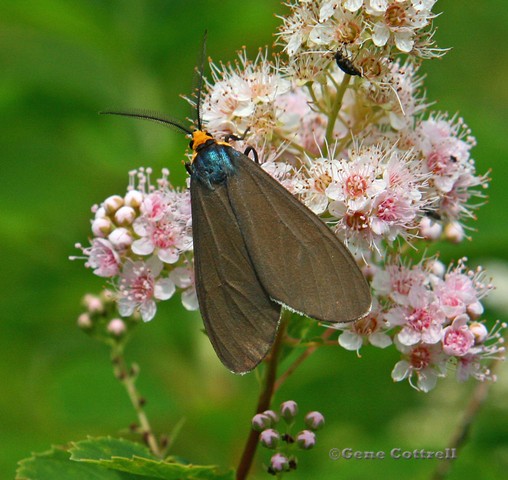 We spotted this yellow-collared scape moth on one of our walks.
Sitemap
Gene's Home Page
-
Cross country bike trip
-
Costa Rica
-
Hiking Sedona
-
Mail boxes
-
Wildflowers
Saranac Lake
-
Fohr
-
Hawaii
-
Dude Ranch
-
Maine Fishing
-
Nature Photos