In June 2009 my brother, Jack, brother-in-law, Steve,
friend,
Bill and I went up to Maine for a fishing trip at Molunkus Lake.
We had a great trip, caught plenty of fish, the weather was good, though
it rained all day Friday, and the owners of Harry's Lodge, Jackie and
Bob Paasch made sure we were comfortable.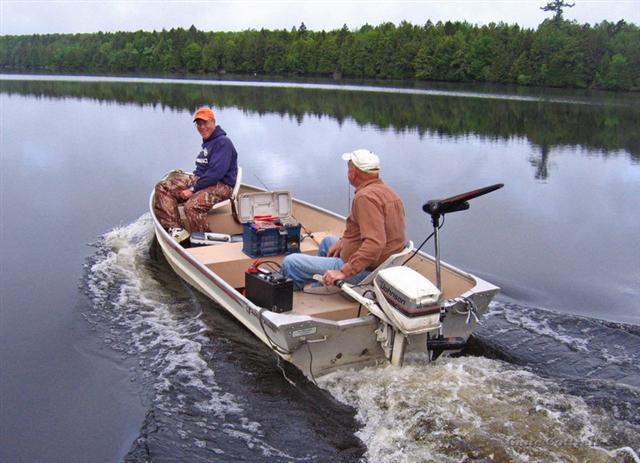 Jack and Steve motor out to a hot spot.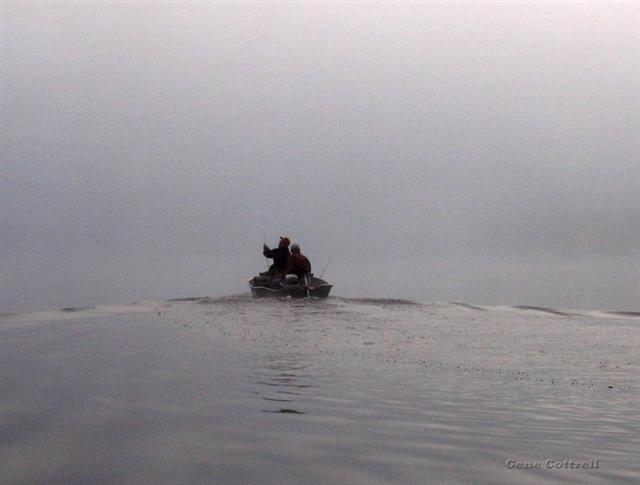 On 2 of the mornings it was very foggy, making navigation difficult.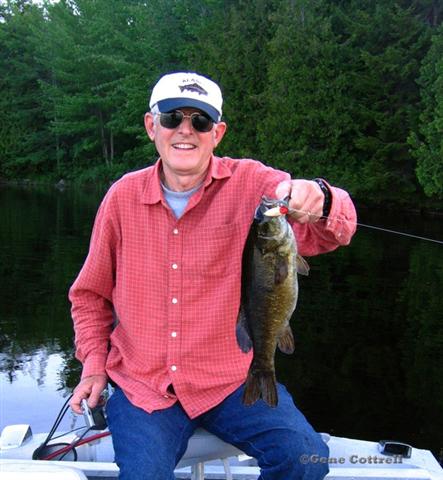 A really nice bass caught by bill.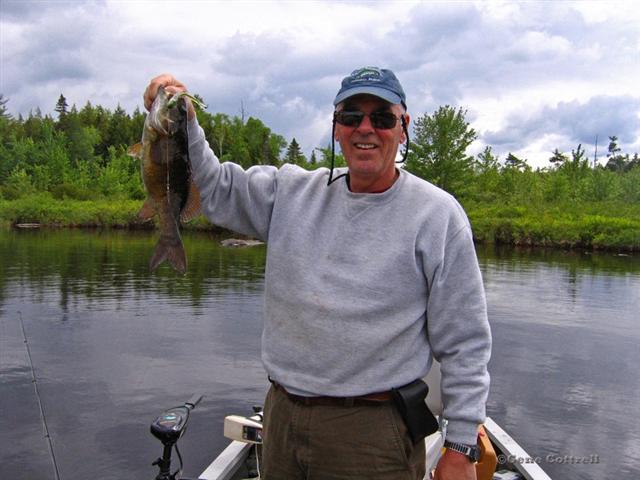 This guy was in shallow water. He made a "V" towards the lure making me think it was a pickerel.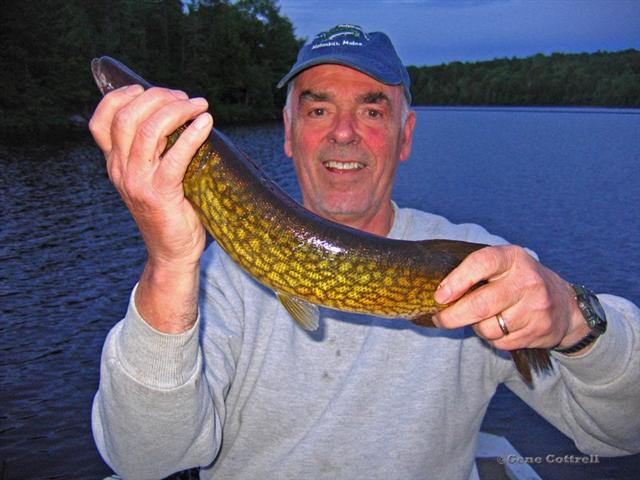 A nice pickerel.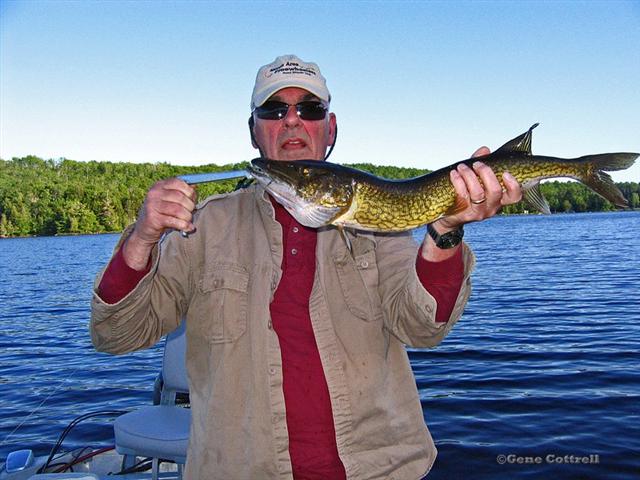 This 25"+ pickerel was is the biggest pickerel I've ever caught.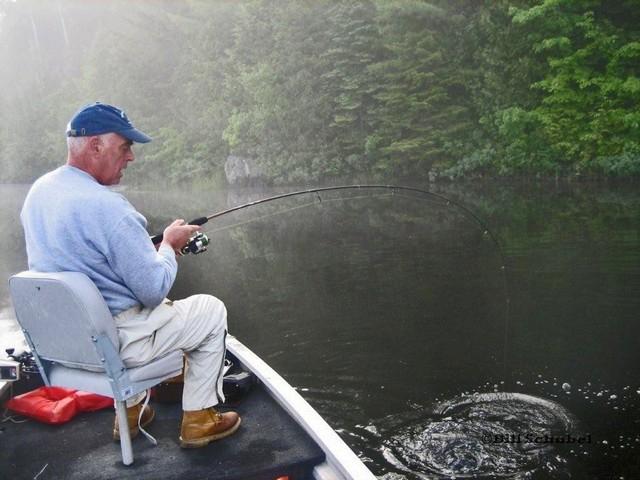 Fighting a big one.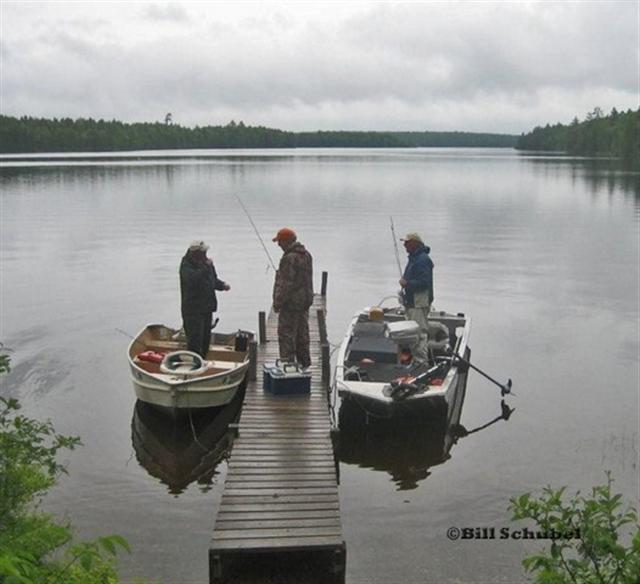 Coming in, out of the rain on Friday.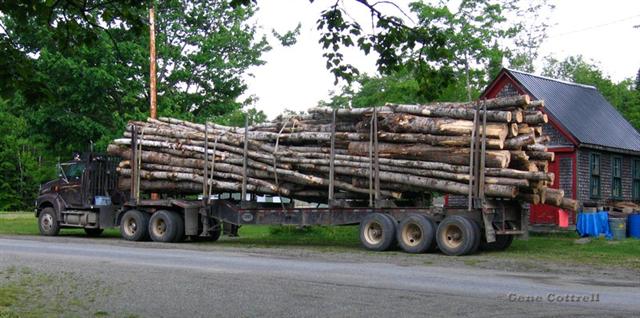 Bob drives this logging truck to the paper mill in Skowhegan, ME.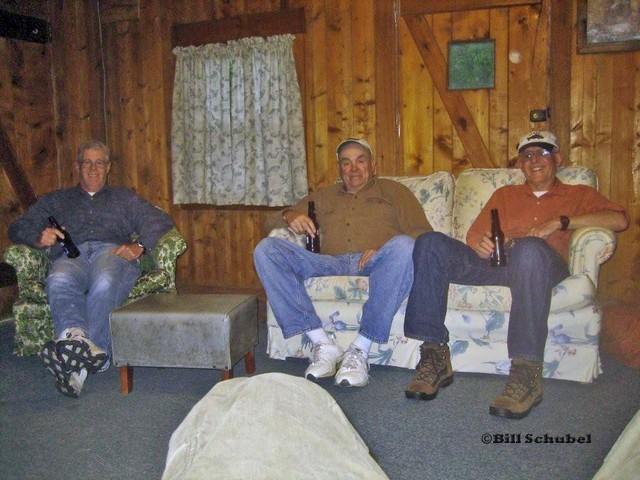 Having a beer and swapping stories after a hard day on the lake.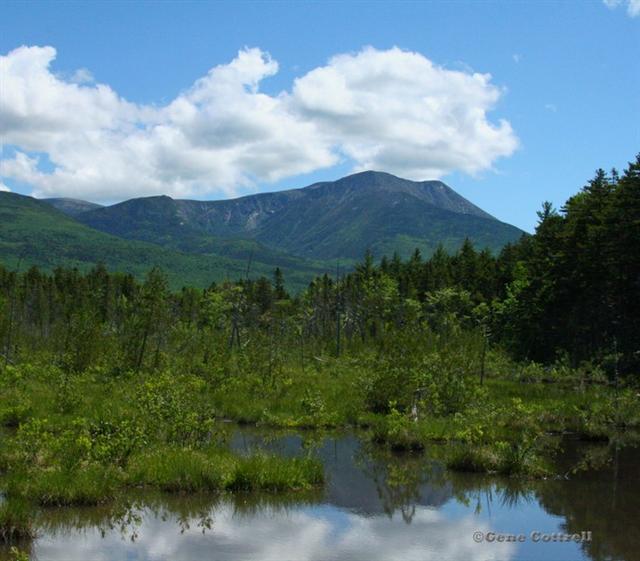 While Jack and Steve were golfing, Bill and I took a ride to Baxter State Park.
This is Mt. Katahdin, at 5,267-ft it is the highest peak in Maine and is the northern terminus of the Appalachian Trail.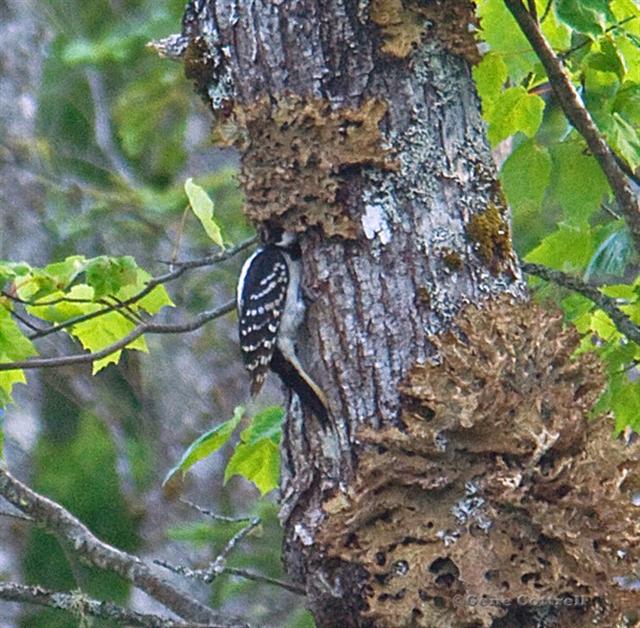 This yellow-bellied sapsucker has her head in a hole, feeding her chicks.
I spotter her about 1/4 mile from the camp when we took a walk one afternoon.

Sitemap
Gene's Home Page
-
Cross country bike trip
-
Costa Rica
-
Hiking Sedona
-
Mail boxes
-
Wildflowers
Saranac Lake
-
Fohr
-
Hawaii
-
Dude Ranch
-
Maine Fishing
-
Nature Photos