In June 2015 my brother, Jack,
friends, Bill, Art and I went up to Maine for a fishing trip at Molunkus Lake.
We had a great trip, caught a few fish, the weather was good,
and the owners of Harry's Lodge, Jackie and
Bob Paasch did their usual great job to see that we were comfortable and well fed. Jack and Art went golfing on 2 of the days, while Bill and I went for hikes, or fished in the Penobscot river.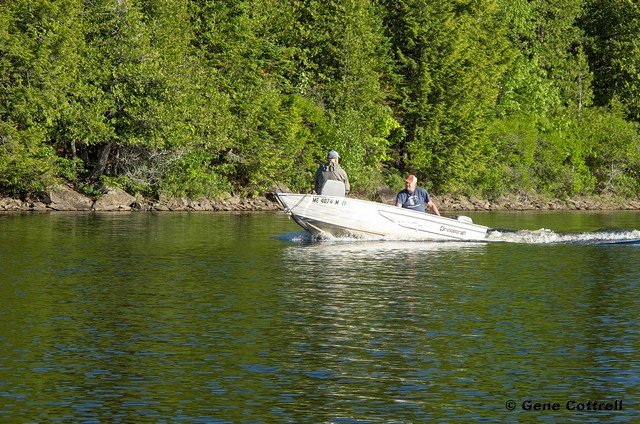 Jack and Art motor out for a day of fishing on Molunkus Lake.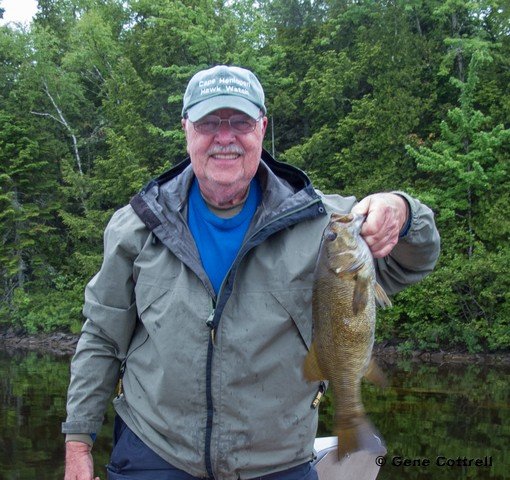 Art with a nice smallmouth bass.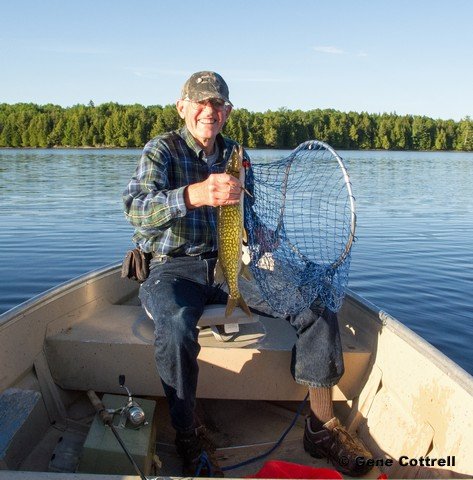 Bill shows off a nice pickerel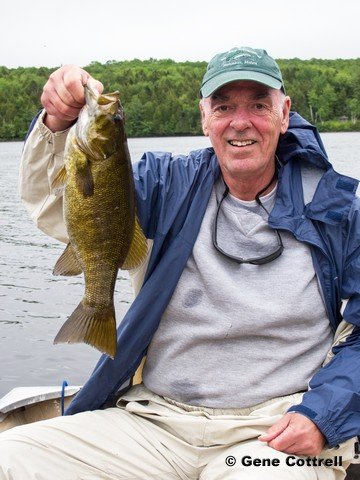 I got this nice one.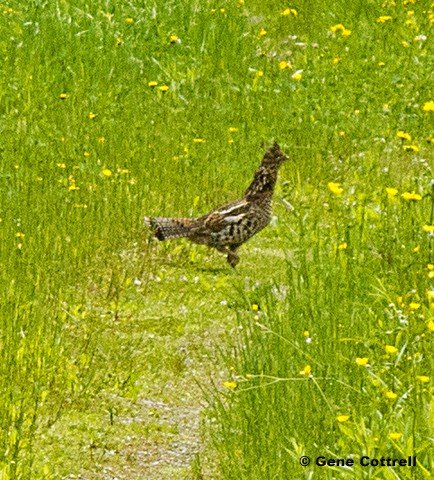 We saw a number of grouse with chicks on our hikes.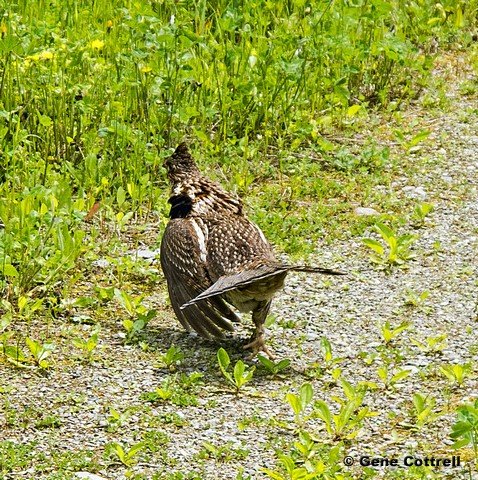 This momma grouse tried to lure us away from her you, using the broken wing trick.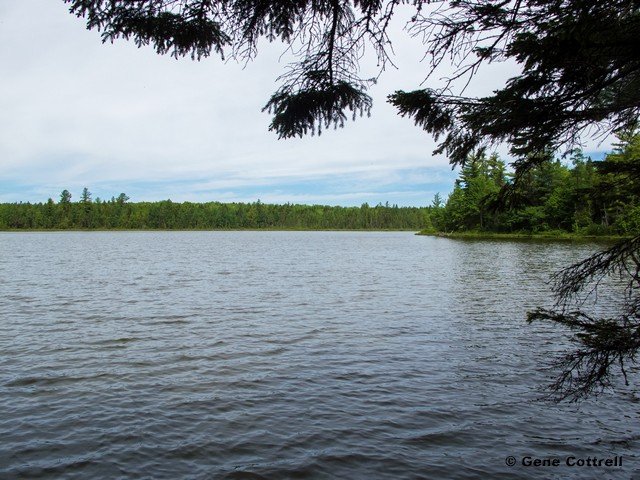 Bill and I hiked to Haywire Pond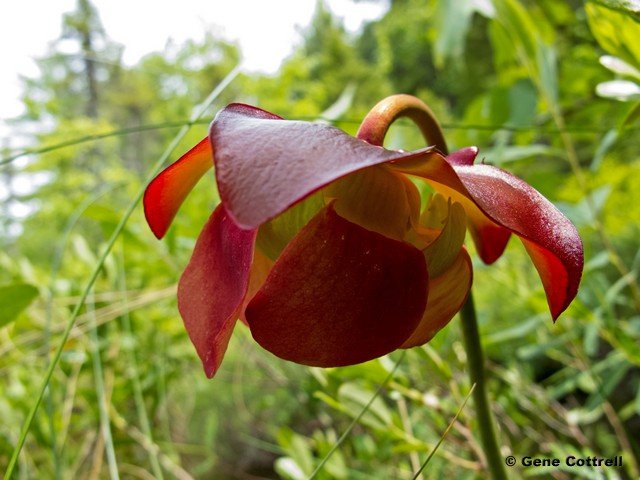 There were several pitcher pland flowers blooming on the shore of Haywire Pond.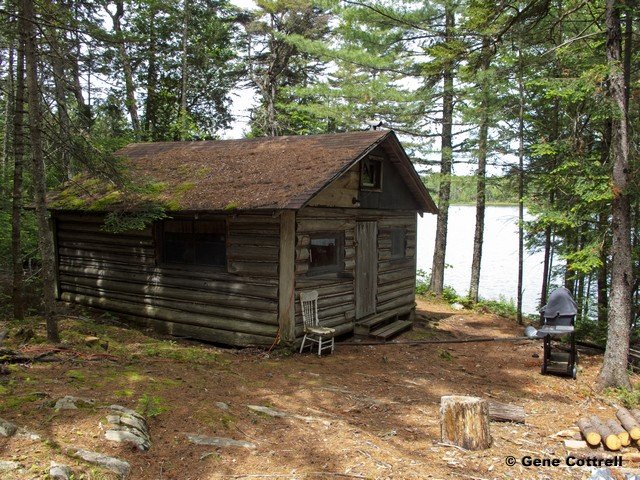 This camp was near the shore of Haywire Pond.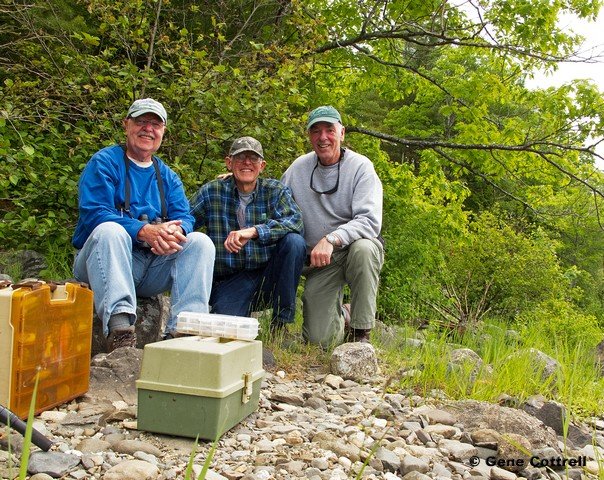 Art, Bill, and me on the shore of the Penobscot River.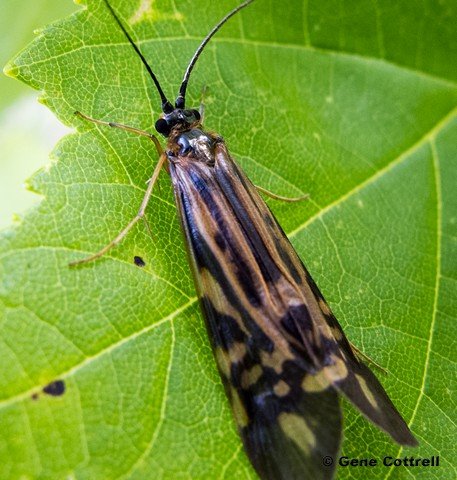 There was a hatch of caddis flies on the river. The smallmouth bass were rising to the, but I didn't bring my fly rod.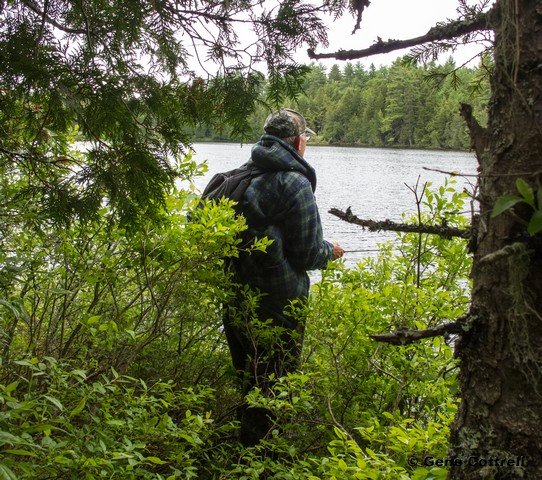 Bill fishes from the shore of Lost Pond.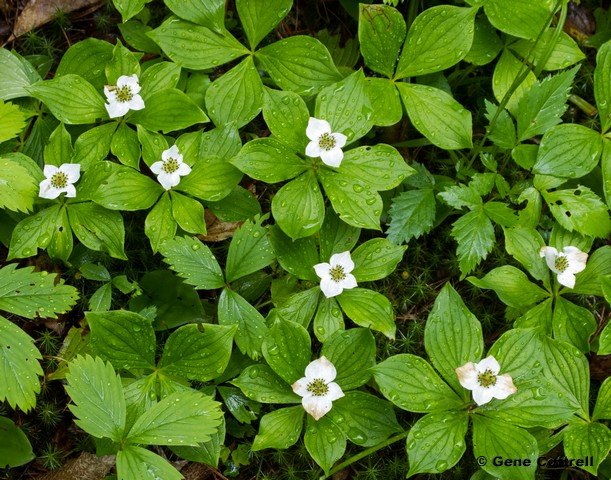 We came across these bunchberry flowers while bushwhacking to Lost Pond.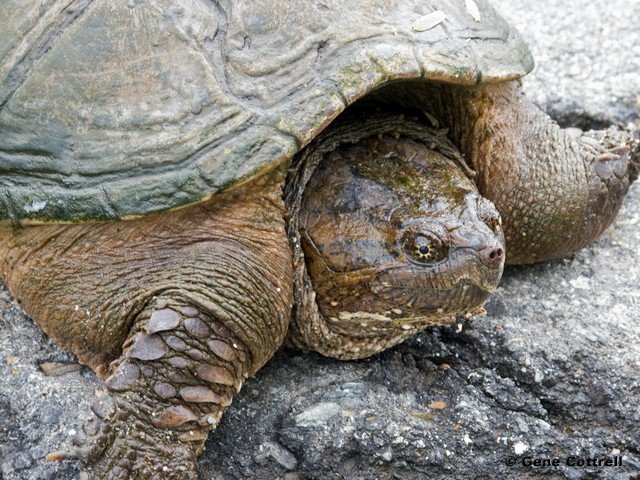 It's egg laying time for the snapping turtle, and this one was crossing the road in search of a spot
to lay her eggs.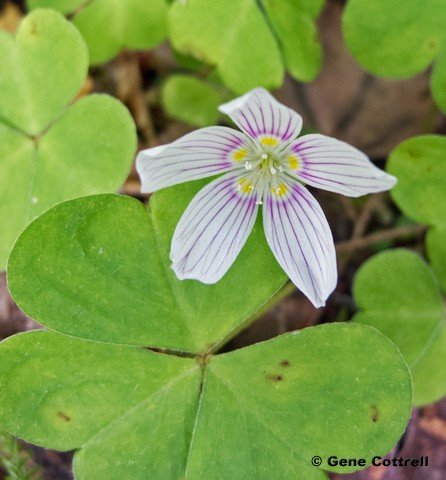 The wood sorrel were blooming.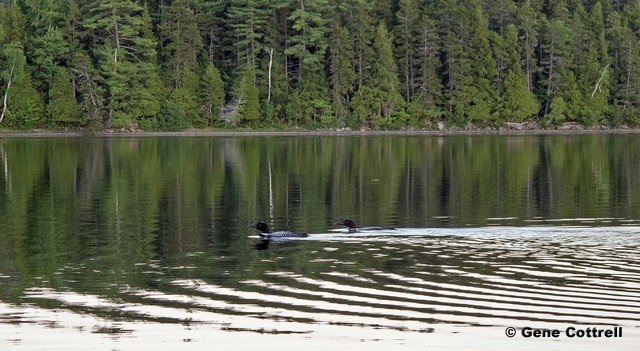 This pair of loons was enjoying an evening swim on Molunkus Lake.

Sitemap
Gene's Home Page
-
Cross country bike trip
-
Costa Rica
-
Hiking Sedona
-
Mail boxes
-
Wildflowers
Saranac Lake
-
Fohr
-
Hawaii
-
Dude Ranch
-
Maine Fishing
-
Nature Photos